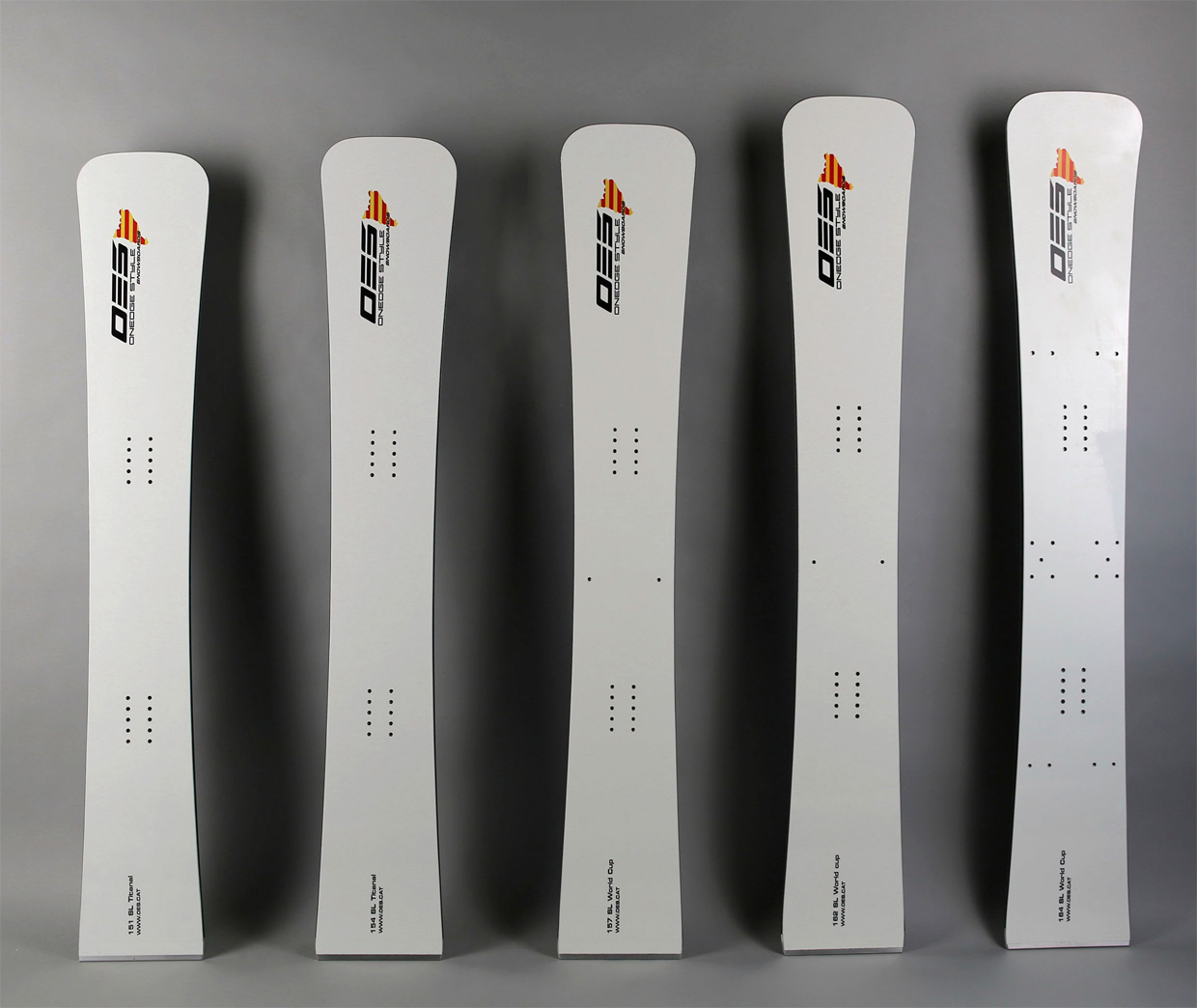 This is the technologically most advanced line of our products.

All the boards have a modern construction:
— sandwich construction,
— nose and tail rocker,
— multi-​radius sidecut and maximum effective length of an edge due to the stubby nose
— aluminum tail-​bar,
— monoblock inserts,
— wrapped edge.

Sports Series snowboards are developed for the requirements of professional racers and can be customized with a lot of options.